Web 3.0 smart storage infrastructure
An encrypted private blockchain optimised for storing data.
Distributed proprietary private blockchain
Optimised for storing and chaining events and transactions in near real-time.
End to end encryption: every piece of data is encrypted in flight and at rest using keys which only end-users possess. Neither Wecan or infrastructure providers can make sense of stored data.
Client applications can interact via dedicated UI (eg: Wecan Connect) or integrate via a modern API. In both scenarii, transactions are encrypted end-to-end.
A built-in layer 2 technology allows anchoring on public blockchains for providing the highest level of trust when required.
It is the technological foundation of Wecan Connect & Wecan Comply.
(Soon) Powered by a utility token, the Wecan Token (WCT).
What can you do with Wecan Chain?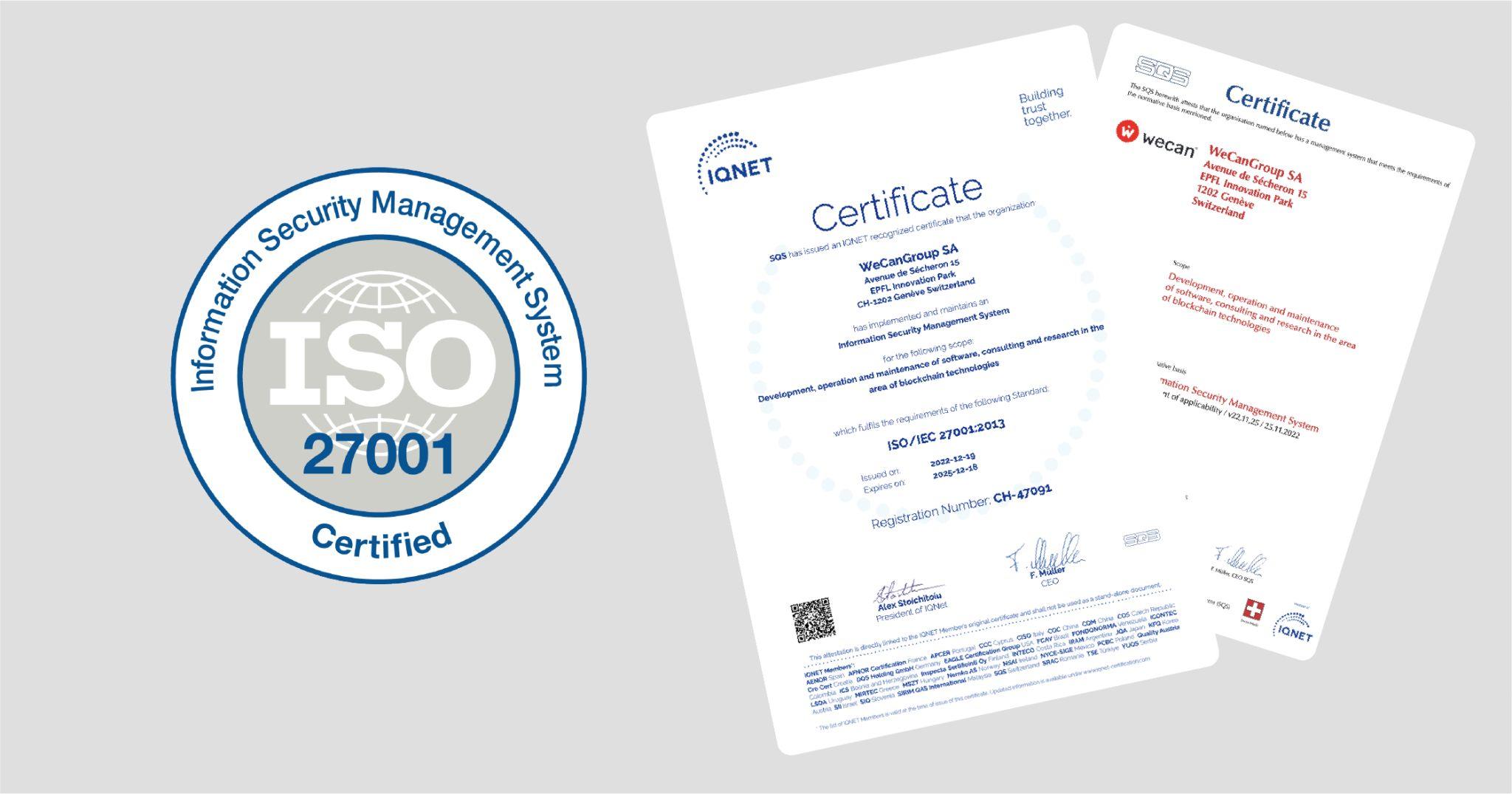 Compliance
Information security is at the heart of Wecan's DNA. We co-create solutions to secure data exchange, namely Comply (structured data) and Connect (unstructured data), and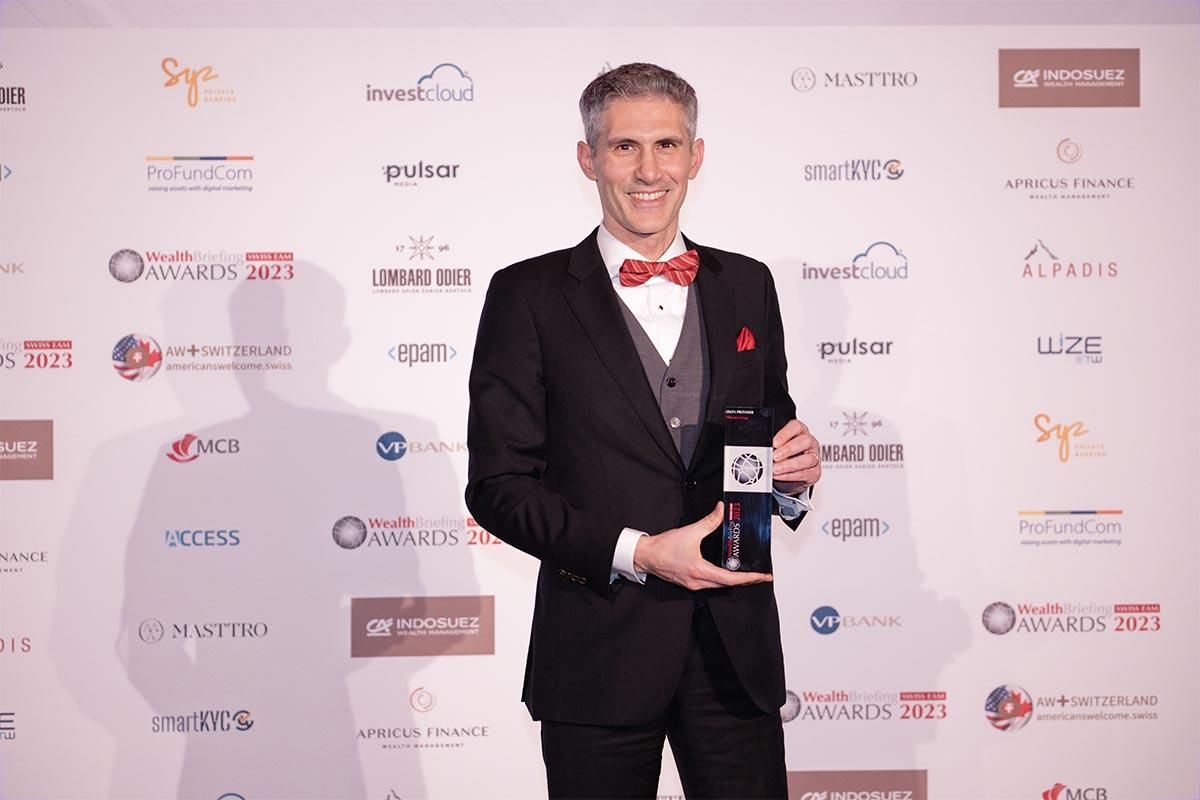 Compliance
The 3rd Annual WealthBriefing Swiss EAM Awards 2023 took place on Thursday at Zurich's Park Hyatt Hotel, Switzerland. Wecan Group are thrilled to have received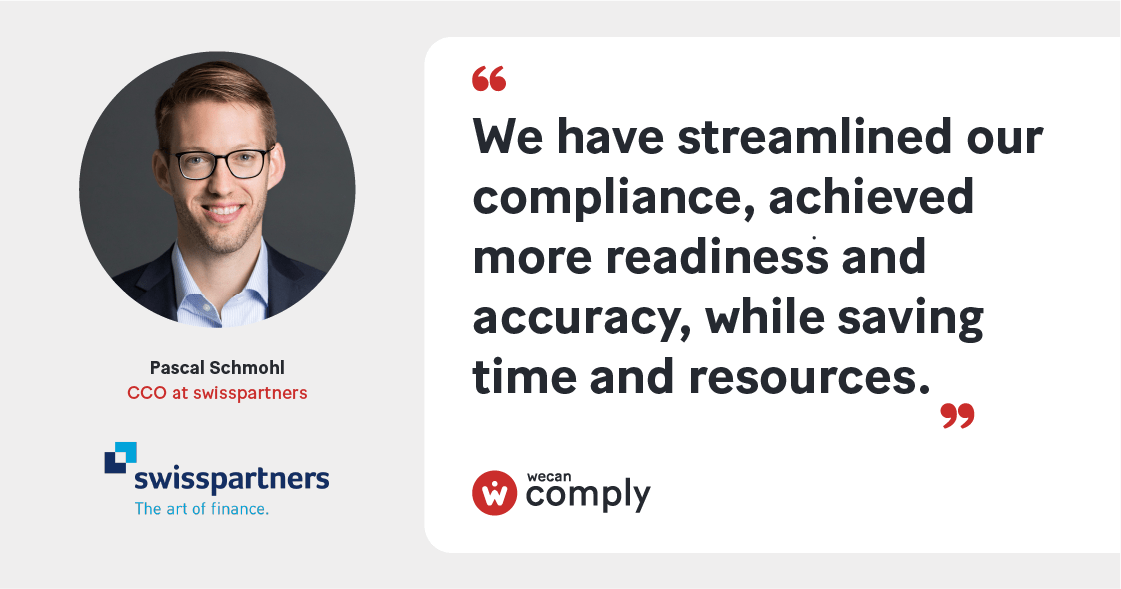 Compliance
Discover how swisspartners simplified its compliance through digitalisation. Due diligence burden With almost CHF 3 Billion assets under management, the swisspartners wealth management division is
Start now to improve your storage infrastructure